"We Can Do It!" Benefits Women and Girls $$$ Despite Covid!
July 6, 2022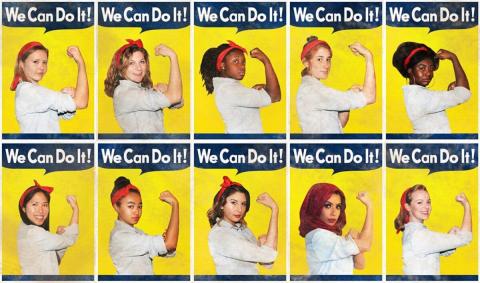 "We Can Do It" and "we did it" summarized Soroptimist International of Napa's 2021-2022 year led by President Leigh Krieger with great benefit to women and girls in our community through programs and grants leading to educational opportunities and empowerment, despite not being able to hold the annual Lobster Fest fundraiser. (It is now scheduled for October 22 this year!)
The Live Your Dream Education and Training award was awarded to Izzamar Arias for $2,000 who is pursuing a degree in Criminal Justice and 2nd place went to Ariana Quezada receiving $1,000 to aid her in pursuing a Health Science degree. Both are attending Napa Valley College.
The Violet Richardson Award recognizing a teenage girl for her volunteerism went to Priya Sharma of American Canyon High School for volunteering with We Stand Together.  She received $500 and the Soroptimist International of Napa donated $500 to her cause of choice: ACHS AcaDec.
"The Future is You!" is a scholarship program for graduating senior girls of Napa Unified. 5 girls were chosen each for a $1,000.00 scholarship.
A room at the Monarch Justice center was completed this year and programs to support their efforts in Human Trafficking awareness are in que for this year.
Soroptimist International of Napa's vision is for women and girls to have the resources and the opportunities to reach their full potential and live their dreams. We meet the 2nd and 3rd Tuesday of the month for lunch at noon at Embassy Suites in Napa.  Contact Debbie Goodman for membership information at 707-478-7630.
The Lobster Fest Fundraiser is finally going to happen after a couple years hiatus on October 22, 2022 at St. John's Parish Hall in Downtown Napa which will allow the club to further expand their hands on service projects for the new year.
---
Tags: #Empowerment #InvestingInDreams #SoroptimistInternationalOfNapa #SoroptimistsAtWork #WeCanDoIt